Alright so I've finally decided to cover a new subject,
We've all been bored once right?,
We've got this shiny rooted object in front of us with a plunder of games just waiting to be messed with ( Some of them just make it too god damn easy, you'll see why later on ).

Anyway, So I got bored my fiance had been playing this game "Candy Crush Saga" and I found you needed "Tickets" and such to continue beyond levels, You also had to wait absurd amounts of time to get new lives.
This led me to Google searching and everything I came up with of course required root, until I eventually ran into some modded APK files.
I thought that was cool but this game was probably written completely in java anyway meaning de-compiling it down to source wouldn't really be hard, So it's not impressive by any means.
Even when java is obfuscated we all know it's still quite easy to modify once put into a de-compiler.
So I started looking around on the forum where I found this 'hack' or 'mod' until I wound up running into their request section and decided why not I'll take a look.
At first I thought this forum had some considerably intelligent users,
When I had a full look around I saw people's posts from around 2012 which is old but it's still astonishing that people can be so dim, the posts stated and I quote "The era of IDA Hacking is here".
If you're going to be game hacking, at least know that you're not always gonna be able to open a hex editor/text editor on a file and either modify values straight up or compare to find what you're looking for and be able to edit/hack the game.
At some point and time some actual reverse engineering will have to be involved, and the faster you understand that the better.
Now, I was going to just let it go and give them the benefit of the doubt
But I was presented with other posts "I'm an IDA Hacker, I make IDA Hacks, Who can make IDA hacks".
Common guys this is straight up retarded, At this point I can't even stand this god damn forum.
A little insight I had been using IDA on android games since 2009-2010, I had created ESP,Chams, and an Aimbot for the game Modern Combat 2 a lot of this was done by very advanced hooking techniques that took me way too long to complete and this work went unfinished and unreleased.
My point here is the fact that the experienced people have been using IDA to do these things already and the only reason you other guys aren't aware of it is because we don't want to feed idiots, you all need to be spoon fed to understand the simplest of concepts.
For instance you give them a tool like IDA and they start saying they're searching for values in it (Are you fucking kidding me?, This isn't just a memory editing or hex editing application kid!).
Yeah, it's pretty nasty to look at now back to what I was saying.
So going through the request section I of course came across a game which had not yet been hacked or even responded to by anyone,Uno & Friends.
The post stated this person wanted the "Money or whatever" hacked in the game,
So I figured why not I haven't played Uno in a long time I'll launch it up.
Now when I download and install this game I notice one thing right away,
The company "Gameloft" has made it.
In my experience with this company they create Java based launchers for C based code which is set inside of a Shared Object file (common linux library, equivalent of a windows DLL).
So to say the least I was correct,
I quickly ripped this Shared Object out loaded it up into IDA and watched the Debug strings fly.
( You lucky son of a bitches don't even know what you have in front of you, really these games are asking for it debug strings, function names, just hand me a fucking PDB for a windows game already why don't you ).
Alright so now I've got this game loaded up after having the Shared Object loaded into IDA,
I'm staring at the main screen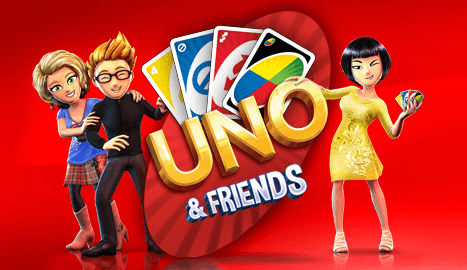 Sorry couldn't find a pic of the actual main screen…
Alright so the first thing I notice is I can play the game and I lose 2 "Tokens" every time I play, it's gonna cost some real $$ whether it comes from me or an advertiser to get more of these "Tokens".
So that becomes my first goal I don't wanna stop playing I've already gotten a bit addicted I'm enjoying myself, my first attempt at hacking the game was messing with this little "scratcher" system.
Of course that didn't go over so well, in-fact in my current patch I actually screwed it up to the point where it thinks I've always got 0 scratches left.
Anyway, Beyond that analyzing the game I notice a lot of stuff is stored and double checked server side through JSON requests so it's not gonna be easy into fooling this thing into thinking I've got stuff I don't.
So I did the next best thing I made sure it didn't tell the server to take things away from me starting with tokens:
Alright so that's one down one to go, the only other thing I see that I'd remotely care about in this game is the "Coins" system.
Which apparently is used to "Gift" people items, Gain boosts and other things.
That's pretty much all there was I really cared to do, there were cheat options where I could've always won the game against other people, changed my over all score rank or etc.
But to me those kinds of things ruin the fun of the game I don't need infinite moves, or to always win I'm perfectly fine just being able to play the game with the advantages everyone else who's pouring money into this game has.
And last but not  least, take your self over to the youtube video and see this in action:
https://www.youtube.com/watch?v=ZySdiBbNJxo
Uno Hack Download Link:
http://adf.ly/QS2xk